About CSE Department
The Department of Computer Science and Engineering was established in the year 2001. All through its sparkling history of 6 years, it has been known for its exceptionally strong Under-Graduate and Post Graduate training programs.                                                             .
Department Faculty
The role of CSE department faculty is exceptional in moulding the students' careers. They train the students to make them perfect in the computer architecture, programming languages and computer networking.
Vision & Mission
Our Mission at CSE Dept is to Provide quality education to the students and enhance their skills to make them globally competent Computer Science Engineers.Our Vision is to get global recognition for development of innovative systems for building value based society.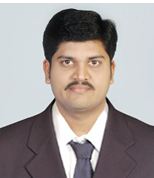 HOD Profile
Dr.V.Goutham the HOD of CSE Dept has about 14 years of experience in the Field of Education and thorough understanding of the subject with ability to convey the same to the students with his Good Communication and Comprehension Abilities.                       
Course Structure
The course structure proposed by JNTUH, is offered at our college. The regular graduation course is offered for 4 years, and the core subjects are spread across the semesters offered in the course.