CSE – Innovative Teaching Methodology
INNOVATIVE TEACHING METHODS BY FACULTY
The Department consists of dedicated, qualified and experienced faculty and supporting staff in various fields of Computer Science and Engineering. All the staff members meet the requirements as prescribed by AICTE and JNTUH, Hyderabad.  Various pedagogical activities have been followed by the faculty for the student in order to create interest over the subjects and the developing technologies. Innovative teaching is a proactive approach to integrate new teaching strategies and methods. It is widely recognized as a key way of achieving competitive advantage. Here are the appropriate methods, which we use for innovation in Teaching and Learning Process. As mentioned documents are open access to the public, anyone can access, review, develop and reproduce in their teaching learning practice as with Statement of Clear Goals, Effective Presentation, Significance of Results and also Critique Review with necessary action to update.
To incorporate technology into teaching learning methods to create a rich learning experience for students.
To make the connection between theory and practical application.
To help faculty acquire contemporary tools and technologies and increase their competency.
To make students more communicative and dynamic in a collaborative environment with an Objective of encouragement of interdisciplinary research with diversified disciplines.
To enhance students thinking and creative ability.
The following are the various Innovative Teaching Methodologies used in different aspects for the delivery of course by the Faculty:
Group Mind Mapping
Design Thinking
Inquiry Based Learning
Jig Saw Method
Role Play
Quiz Assessment
Problem based learning
Reciprocal Learning
Flipped –Class Room Method
Hands-on-Programming methods
Animated Videos
Quiz Surprise Test
Project Based Learning
Blended Learning
Think Pair Share Activity
Poster Presentation
Self Learning in Online Mode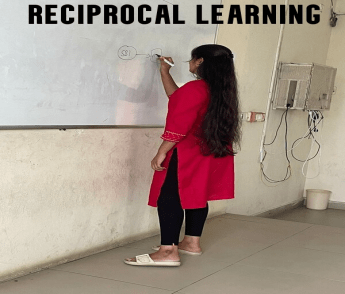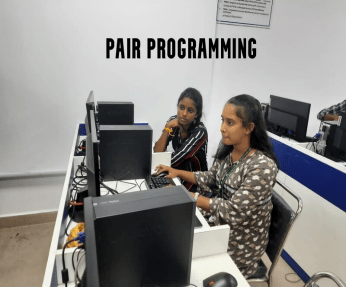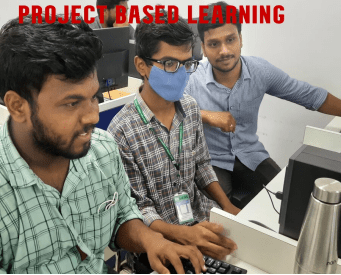 The innovative methods are submitted to experts for peer review and their suggestions and comments on these methods to reproduce and improve the standards of the methods.
We also initialed to collect the peer review comments and suggestions through online mode. Here, we created a online form for experts to review and send the critique on these methods.