Computer Science and Engineering (CSE) Program is an intellectually challenging discipline. This study will provide you with a strong foundation of knowledge in problem-solving and logical thinking. Some of the areas of study are algorithms and data structures, programming languages, software engineering, database systems, operating systems to name a few. A record number of jobs being created in computer science-related fields.
UG Program was established in the year 2011.
Current student intake –
B. Tech Program in Computer Science and Engineering has an intake of 240 students.
Seminars are an integral part of our academic programs and conducted every week. It acts as a means for students to deliberate on subjects from technical to current affairs and even inspiring videos are screened. Student-initiated clubs which are intended to generate curiosity in young minds and promoting intelligent designs to help solving some of the problems in our daily life. Organizing and conducting technical events like Code champ, hackathon competitions will enhance and showcase the coding abilities of the students.
Our students undergo entrepreneurship and inventiveness workshops, coding sessions, and hackathons, which strive to be the most innovative in the world. In an increasingly competitive job market, CSE students have excellent options for a secure future & Jobs. They have demonstrated & sustained success by securing jobs in top MNCs
Join this exclusive group for shaping and changing your future!
______________________________________________________________________
Dr. Rohit Raja,  Professor- CSE Department has received AUROPATH Global Awards 2019 for Excellence in Research Under the  Category HEI Professor Category with the hand of Hon'ble Shri Bhupesh Baghel, Chief Minister, Chhattisgarh.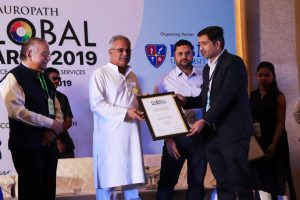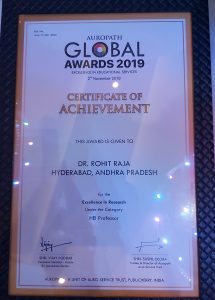 CISCO CODATHON 2K18
Sreyas Institute of Engineering & Technology is the 1ST College CONDUCTED "CISCO CODATHON" in India.
ICT Academy for Youth Empowerment Programme by Honeywell