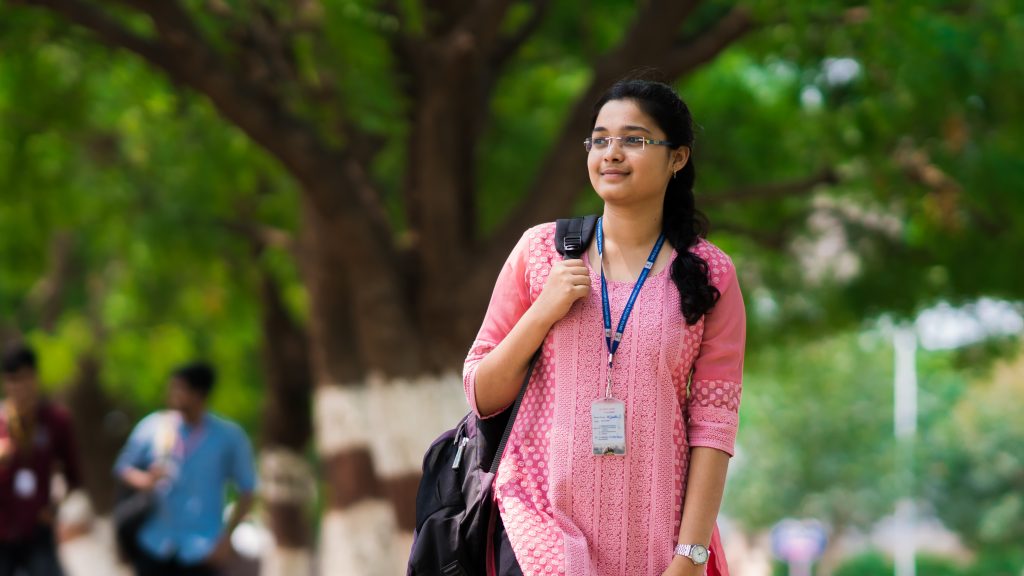 Identifying the need for a student centric, flush green, environment friendly place with experienced committed faculty, digital class rooms, state of the art laboratories, aerated aesthetic buildings, sports arenas which give the right environment for students to free their minds is where the world of Sreyas has evolved, in the heart of the city of Hyderabad in the year 2011.
Top class Infrastructure, WiFi enabled campus with world class Auditorium facility, Voluminous Library, Digital Classrooms, Center of Excellence and Vast playgrounds is located within the city, 5Kms away from Nagole.
A fully fledged institute with all resources for UG courses approved by AICTE, affiliated to JNTUH Hyderabad & Accredited by NAAC and NBA happened within a record time from concept to reality.
Sreyas Institute of Engineering and Technology, Ranked 23rd position all over India and 9th position in SouthZone under India's Best 100 Tech-Enabled Engineering Colleges by DATAQUEST(Cyber Media)
Sreyas has been awarded "FIVE STAR" Rating for Spoken Tutorials by IIT Bombay.
Sreyas has been awarded with Indian Society for Technical Education (ISTE) best STUDENT CHAPTER.
According to Times India Survey, Sreyas has been ranked as the top Emerging College in Telangana.
Sreyas has achieved National and State Best NSS awards.
Technical Membership from National & International student chapters. Student clubs & Leadership initiatives (MUN, TEDx talks) are carried out.
Industry Ready training academies established at Sreyas: GOOGLE CLOUD, CISCO, AWS(Amazon Web Services), ORACLE, Ui PATH, Robotics Process Automationand many more.
An International Journal "Sreyas International Journal of Scientists & Technocrats" is run by staff members to promote young engineers & Scientists. sreyasirst.org
Sreyas Research Scholars, faculty members and Students are presenting their research work every year on National and International stages across the world.
In house Manufacturing unit (R&AC Incubation Centre) collaborated with ISHRAE, which is run by our students & staff had developed "Sreyas Mobile Air Conditioner (SMAC)", product available in the market.
Established Research Divisions:
VLSI Design
Center for Artificial Intelligence
Center for Data Science
Robotics Research Center
Center for Innovation Centre for Innovation and Entrepreneurship
Sreyas Institute of Engineering and Technology joins GoogleCloud career readiness program
Recognized as E&ICT (MNIT Jaipur) Nodal Center for faculty/research scholars training.
Remote center for NITTTR, Kolkata to organize faculty/research scholars training.
Sreyas is the centre for Govt. Exams like Online TSPSC, EMCET, ECET, PGECET; NEET etc. all due to establishing the State of the Art air conditioned Laboratories in the Institute.
Complete automation with the latest technology in the functionality of the Institute, makes an easy access for the Staff, Students and Parents.
Sreyas provides safe transport with a fleet of 25 buses enabled with the tracking facility.