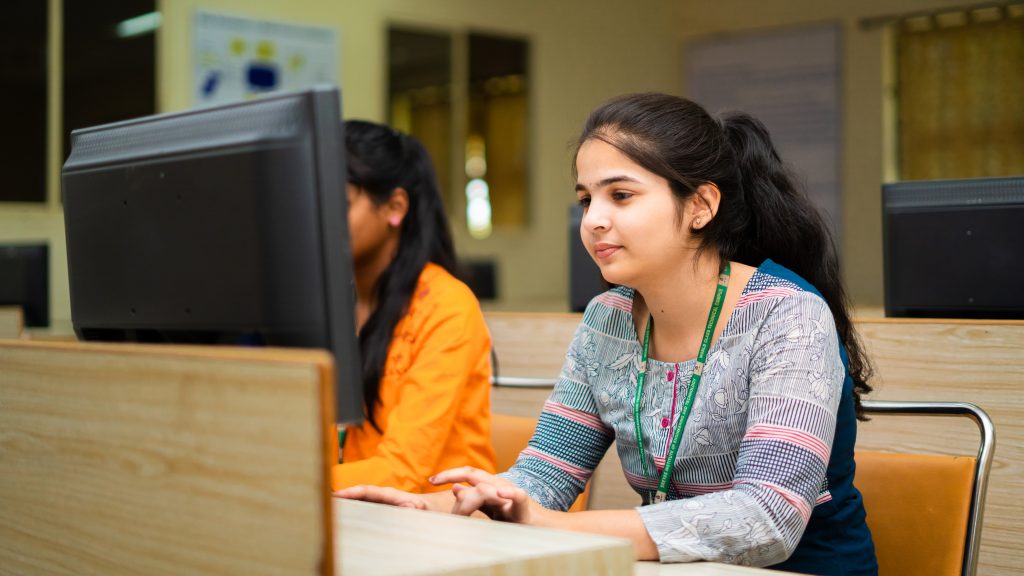 The Central Computer Facility of the College maintained under the department of CSE, with the experienced team of Network and System Administrators. The objective is to provide software and networking support for the growth and development of College Academics, Administration, Examinations and Research related activities.
The sailent features:
Central facility lab with 100 desktop computers is available for students and staff members of the college.
Internet facility is available and accessed through LAN is extended to all departments including administrative building.
Internet Facility of 100 Mbps from Dvois leased line.
E-Mail Facility: The staff members have been given user IDs to send and receive emails using "sreyas.ac.in" domain name.
CC Cameras surveillance equipment, Biometric Finger-Print Aadhaar Enabled Attendance System and Access card equipment are available.
Equipped with 50+ Air conditioners to cool 850+ computers in labs and admin rooms.
Power Backup at Computer Center: Uninterruptible Power System (UPS) – 150 KVA with 60 Mts backup 250 + 120 KVA Diesel Green Generator Set
Services of Computer Centre:
To coordinate and extend hardware & networking support to all the departments, Examination branch, Admin office, Central library and other central facilities.
To be a single point of hardware support for designing, procuring, installing, interfacing, troubleshooting, and maintaining of all devices and peripherals.
To develop, configure and implement necessary software for different office and examination activities with a view to improve productivity, reduce expenses, increase transparency.
To provide complete web services, support for online activities, site hosting, online learning, online examinations and also to conduct academic and Placements related online exams.
To provide support for open source technologies and implementations and to encourage their use in the college activities.