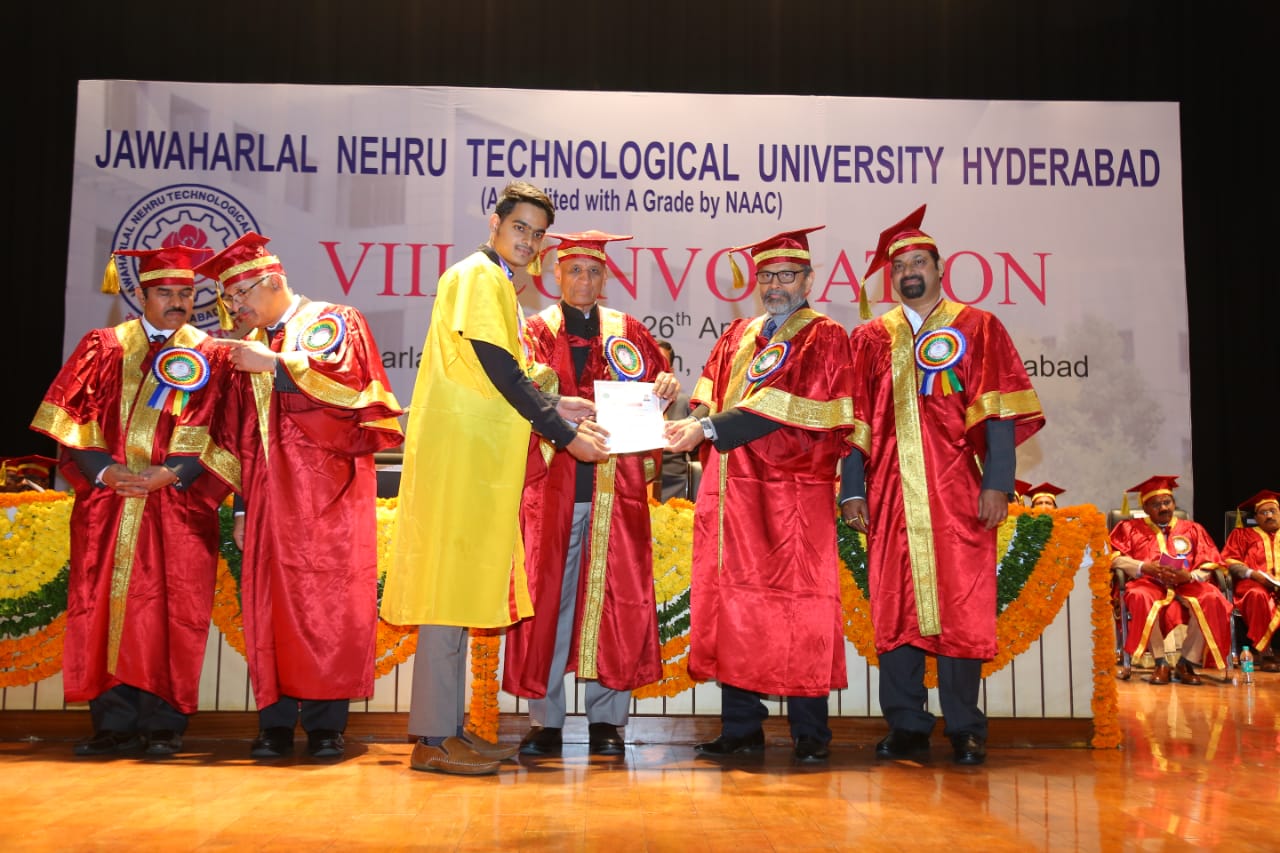 WhatsApp Image 2019-06-18 at 5.50.57 PM
awards from president of india
startup from sreyas aulmin
Achievements
Sreyas Institute ranked 14th in Top Private Engineering Institutes by TIMES OF INDIA RANKING SURVEY – 2021, Telangana
---
Sreyas Institute ranked 10th in Top Placement Engineering Institutes by TIMES OF INDIA RANKING SURVEY – 2021, Telangana
---
Sreyas Institute ranked 10th in Top Infrastructure Engineering Institutes by TIMES OF INDIA RANKING SURVEY – 2021, Telangana
---
---
1st College in Telangana to receive a " 5-Star Rating" by IIT Bombay for Online Spoken Tutorials. 
---
It is a great achievement and a proud moment for Sreyas NSS Unit to receive the National Service Scheme (NSS) award for the Year 2017-18  by the President Of India, Shri Ram Nath Kovind. Dr Suresh Akella, Principal along with Mrs Sheetal Reddy NSS PO, received the NSS awards at Rashtrapati Bhavan on 24th September 2019, New Delhi.
---
Congratulations Mr Sumedh Reddy Koppula – 14VE1A04A9 for achieving JNTUH University Gold Medal under affiliated colleges for Electronics and Communication Engineering.
---
Congratulations B Nikhil Kumar, Mechanical Engineer – working as Scientist/Engineer at Satish Dhawan Space Centre SHAR, Sriharikota. ISRO
---
Akella Systems, Factory within the campus has successfully launched its product-SMAC, (Portable Air Conditioner) and developing other new innovative products.
EXCELLENT PLACEMENT
Would you like to speak to one of our support executives over the phone? Just submit your details and we'll be in touch shortly. You can also email us if you would prefer.