About Civil Department
The civil department was established in 2014 at Sreyas. It is offering exceptional civil engineering educational services for the students, leading to trumping percentages in the semester examinations.
Vision & Mission
The civil engineering students should understand the core aspects, and they should apply the theoretical knowledge in the realistic scenarios. We provide the necessary assistance for this purpose.                                                                                                                               
Department Achievements
The innate talents of the civil students have led to various achievements in the events organized in the domestic and other platforms. They are victorious in the programs, earning medals, publications, etc.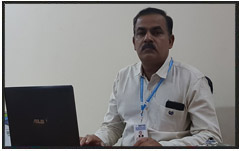 HOD Profile
Mohammed Abdul Kalam  heads the Civil department, and he has an experience of 27 years in the niche. Due to the unique teaching and management traits, the department has secured a solid position in the academics.                                  
Course Structure
Sreyas provides the civil engineering courses in a well-defined format, which is brought by the JNTU Hyderabad, known as the course structure. All the courses offered in Sreyas follow the dedicated formats.