May 6, 2020
Posted by:

admin

Category:

IEEE SREYAS STUDENT BRANCH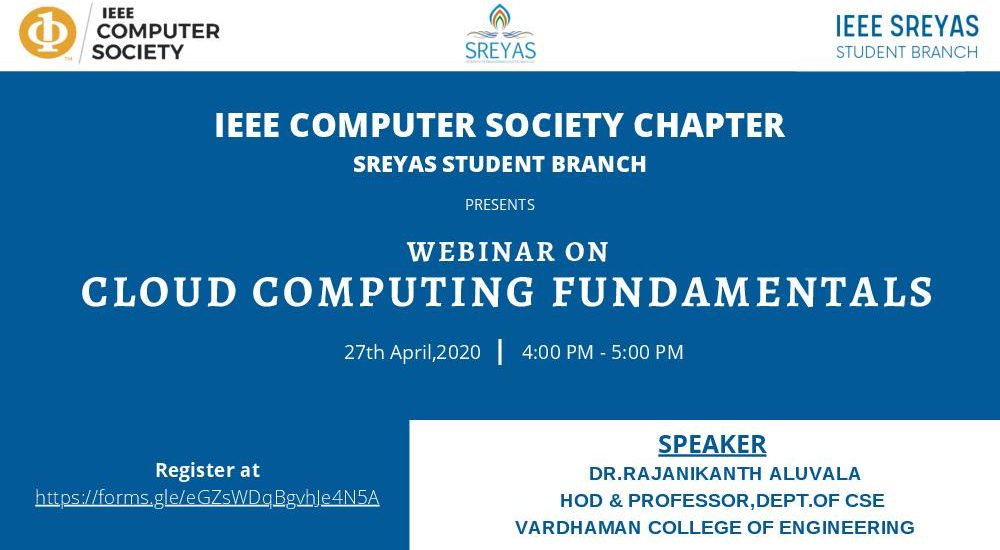 WEBINAR ON THE COMPLETE GUIDE TO CODING DURING THE LOCKDOWN
The webinar on The complete Guide to Coding during the lockdown is organized by the IEEE sreyas student branch under the IEEE computer society chapter on 6th May 2020 by Sushrith Pasupuleti.
About speaker
Sushrith Pasupuleti(Founder and CEO of BRAGGI)is pursuing his bachelor's degree in computer science at Sreyas Institute of Engineering and Technology, Hyderabad. He is a self-taught coder, who has built multiple startups authored numerous blogs on how to get started with coding, machine learning, and other software engineering self-help guides. He ensures to develop a business sense that most programmers lack in general but is highly appreciated.
Introduction and webinar
The webinar started at 11:00 am and lasted up to 12:30 pm. The speaker Sushrith Pasupuleti started the webinar after a welcome by the IEEE sreyas student chair. Around 167 students registered themselves for this program.
The program started with a brief introduction to programming. An overview of programming and an explanation about various platforms like web(websites, web apps) Desktop, mobile(android and IOS apps), and other platforms such as VR, Embedded Systems (Raspberry Pi, Arduino). The participants are also taught about the best ways to use a coding language, complexities in them, the advantages and disadvantages of one language over the other.
Students are made to explore numerous frameworks and are guided with various technologies used in present industries. The program further continued with a question and answer session where participants made the
the best use of it by getting their doubts clarified by the speaker.
By the end of the webinar, students are given information about coding, different languages, and their preferences that best suites according to their application. Students found this program interesting, informative, and useful
for their further study in programming. The program ended with a thank you note by the IEEE computer society chapter chair.